From the
Urban Tarot
, the Queen of Wands; from the Principles to Live By Oracle, "Generosity:"
Triumph of the Human Spirit
, a design that pays tribute to 427 slaves (as well as some Native Americans and early immigrants) buried near the site. Scott describes this woman as a master of persuasion in the context of passion and idealism. The leopard sitting next to her briefcase (no doubt full of persuasive strategies) emphasizes the power this woman has. And what could she be trying to cajole and encourage me to do?
The sliced pie disc represents Generosity; to be generous means to willingly share my resources, including my time, energy and attention. In Buddhism, one of the
paramitas
is generosity, which includes four ways we can give: material goods, knowledge, protection and "active love" (under which would fall time, attention and energy). It is the fourth category that is the hardest for me to be generous with, as I often think I have so little time. But as author Henry Taylor wrote, "He who gives what he would as readily throw away gives without generosity; for the essence of generosity is in self-sacrifice." True generosity is in giving what I am most attached to, not what has little meaning for me.
~~~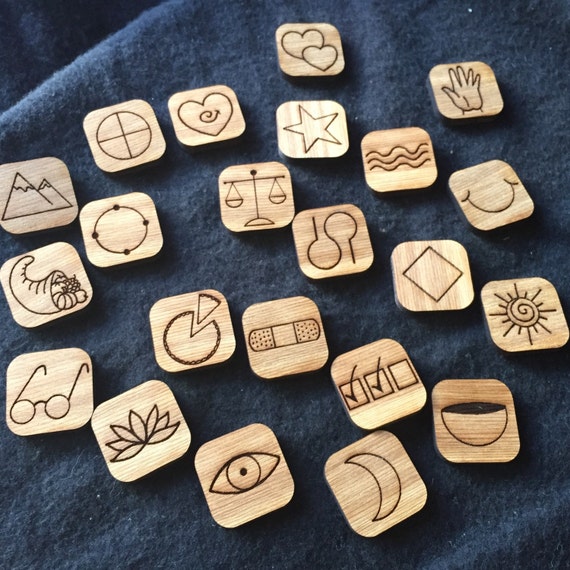 Alaska Laser Maid
is now selling the wood-burned tiles of the Principles to Live By Oracle, if anyone is interested. It comes with a key to the tiles, a reflection on what they mean, and five quotes for each principle from eclectic sources.